Photo:
Õnne Allaje-Kukk / Tartu Ülikooli eetikakeskus
Participate in an online roundtable about responsible journalism
All interested parties are welcome to participate in the online round table "Responsible journalism in the age of isinformation", which will take place on Tuesday, September 14 from 12.30 to 14.00.
Journalistic reporting plays an essential role in informing the public and policymakers alike, and therefore in ensuring that public discourse, and ultimately also policymaking, are based on facts. Crises like the COVID-19 pandemic, furthermore, show the important role of journalists in mediating between research and the public.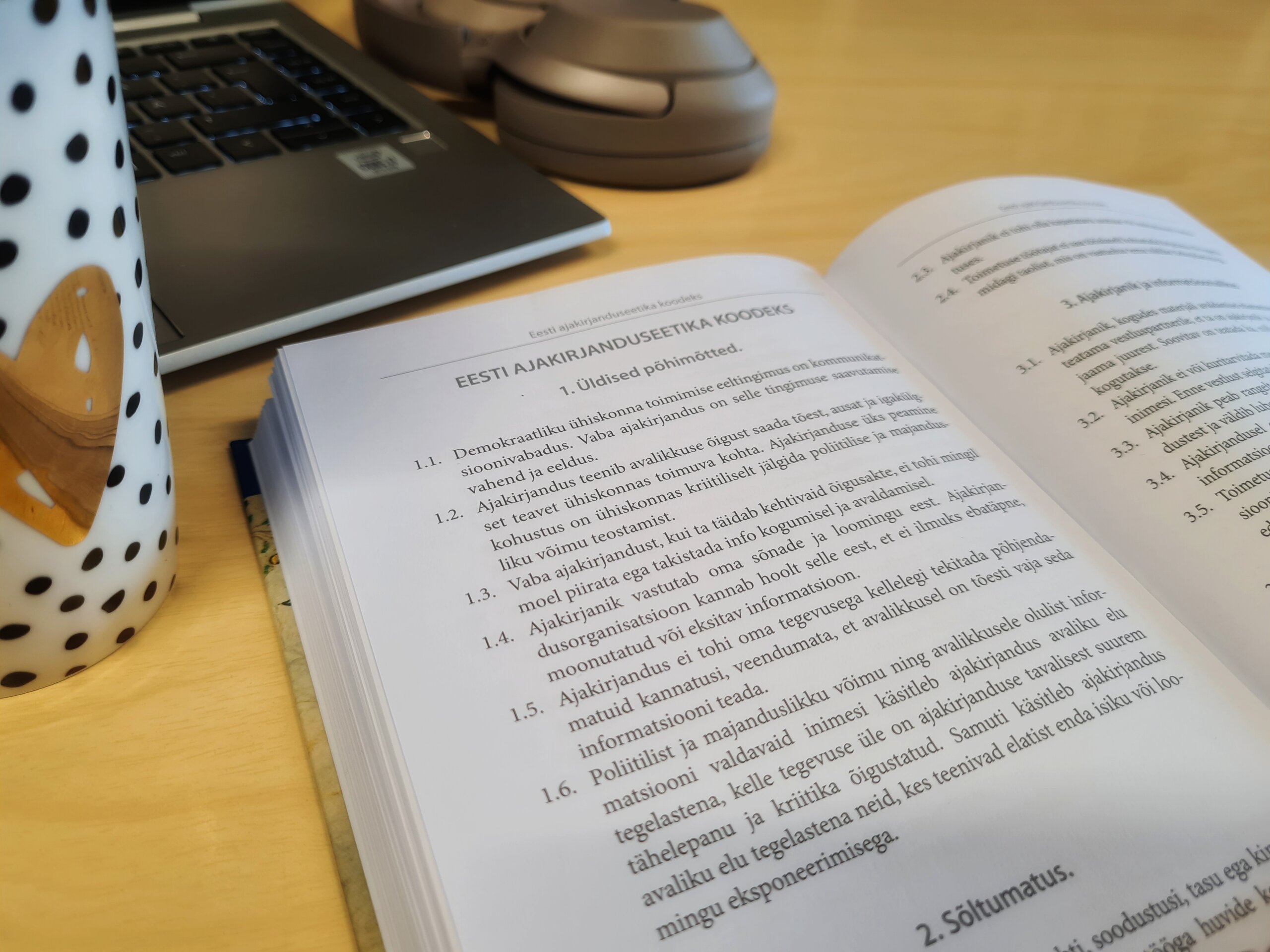 In the age of disinformation and with public discourse increasingly moving online, responsible journalism meets entirely new challenges. What steps can journalists take to preserve ethical standards in reporting? How to counter disinformation to ensure accurate reporting which informs policymaking and public opinion? These and other questions will be discussed in the upcoming roundtable with participants from EU institutions, journalists, and other stakeholders.
Initial input for this event came from Deborah Cohen, Health Correspondent, BBC Newsnight and Dónal O'Mathuna, Associate Professor, Ohio State University (Moderator).
You can register for the event here. The roundtable is in English.
This roundtable takes place in the context of the PRO-RES project, a Horizon 2020 project which aims to encourage policymakers and advisers to seek evidence to inform their decisions from research that has been conducted ethically, responsibly and with integrity. This project has received funding from the European Union's Horizon 2020 research and innovation programme under grant agreement No 788352.